Music is a valuable link to the community for students at Marion Catholic Primary School Horsley Park. The school's choir of 30 students in Years 3 to 6 performs regularly for residents at Swiaa Village aged care in Bossley Park and at eisteddfods, school Mass and community events including Rotary Christmas carols and the annual Biggest Morning Tea.
Principal Therese Gaunt said the school choir had always been popular and continued to thrive.
'Choir is one of the ways we reach out to our community,' she said.
'Not all the residents at the nursing home the students visit speak English, but music transcends that. Music reaches everybody regardless of their faith, language or personal beliefs, and hearing the children sing is magical.'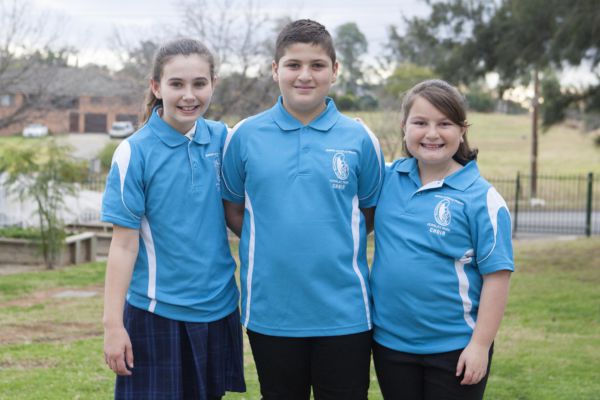 Year 6 student Jessica Attard aspired to be part of the choir for two years before she was able to join.
'I like that it's a school activity you can have fun with,' she said. 'It's something to look forward to because you get to pursue singing and learn new songs and techniques. Sometimes we do acapella songs, like Freedom Train, and use hand actions like clapping to make sounds.'
'It's good when events are close together because you have something to look forward to.'
Rhianna McHale and Marcus Mizzi, also in Year 6, joined the school choir four years ago.
'It's good if you want to become a singer because you're starting from a very young age to develop your voice,' Marcus said. 'It's also fun because our teacher knows some instruments so she accompanies us. I feel very happy when I see the old people smiling because it makes me feel like I've done a good job of singing.'
Rhianna said she was excited for high school but sad to leave the choir.
'It feels good to know that we've been in choir from the beginning until the end,' she said. 'Every year we learn a few new songs so we can perform as one.'